Jeanne Clark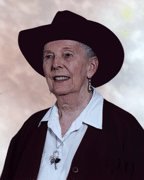 Jeanne Clark is a direct descendant of Thomas Clark, who arrived in the New World on the ship Anne at Plymouth, Cape Cod, in 1623. She has spent much of her life in New England, and now lives permanently in the Lakes Region of New Hampshire, absorbing stories from its woodlands, lakes, streams and mountains.
After some undergraduate work at Tufts, she married, had three children, and graduated from the University of Miami at Coral Gables, Florida with a Bachelor of Education, cum laude, under the name Jeanne Clark Simon. She later earned a Juris Doctor from Temple University School of Law under the name Jeanne Clark Benjamin and practiced law in Bucks County, Pennsylvania. Now widowed from Mel George, who generously supported her desire to reclaim her birth name, she spends her days writing.
Jeanne's stories, essays, and poems, under the various surnames listed above, have appeared in Yankee, Bucks County Panorama, Women Outdoors Magazine, The Frost Place 1986 Festival of Poetry Anthology, Contemporary New England Poetry: A Sampler, VOL II (The Texas Review), The Northern New England Review, and have won honorable mentions in The Writer and The Poetry Society of New Hampshire.
Jeanne Clark is the recipient of the 2009 New Hampshire Senior Poet Laureate's Award.
The Story of Ellacoya (Beech River Books, 2009) is a prose poem saga that celebrates female strength and wisdom, as personified in the fictional story of an Abenaki heroine.